One single job opening gets 250 applications on an average. That means from the time you submit your resume to the time you get shortlisted, interviewed, and hired, you have competed with 249 other candidates. So, next time, when you are not shortlisted for the interview round after sending your resume, you might want to ask yourself some pertinent questions.
Is it possible that your resume itself is not that great or does not have what it takes to grab the attention of the employers? We, as a recruitment agency, deal with hundreds of resumes every day and thus understand the value of a good resume better than anyone.
Building a resume can be time-consuming and often frustrating for the job-seekers. However, it also is your first impression on the employer, much before you might meet them. Hence, it can very well define your fate. So, how to create the best resume that can increase your chances of landing interviews? Here are some efficient tips from experienced hiring managers at Dynamic Staffing Services–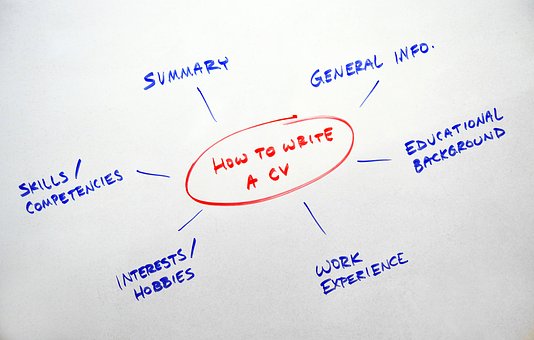 1. Use Job Description Keywords in Your Resume
Using keywords and industry buzzwords in your resume can increase your chances of getting hired by 29%.
Most employers and potential employees now prefer the online medium of receiving/submitting resumes. When we receive a requirement from our overseas clients, we share the resumes with them, and they do the initials CV shortlisting before coming for the face to face interview. The increasing popularity of job portals has played a crucial role in the process. If you are searching for job postings online, you will see that their descriptions have certain keywords. These keywords will help you understand the requirements of the employer.
You can use these keywords while writing your resume. For instance, if you are looking for Graphic Designer jobs, most employers will have keywords like "Adobe Illustrator," "Photoshop," "Infographics, "Video Editing," etc. in their job description. Check the "Qualification" and "Requirements" section of the posting, and you are sure to find such keywords.
If you do have the required skills, you can add these keywords to your resume so that the chances of a hiring manager landing on your resume increase considerably.
2. Make your Resume Skimmable
As per a popular study reported in Forbes, recruiters spend just 6.25 seconds reviewing a resume. So, you only have a few seconds to grab the attention of hiring managers. Hence your resume needs to be skimmable while not missing out on any information. Here are a few things you can do;
Short and Powerful Introduction: In the past, resumes used to feature a long objective statement at the starting which talked about the type of job you are looking for. But this trend is mostly gone now. The hiring managers now prefer shorter paragraphs at the beginning talking about your job profile. This means that you now need to write about your qualifications, training, experience, relevant skills, etc. in about 2-3 sentences.
Use Headings and Bullet Points: Bullet points make the content skimmable and easy to read.
Use White Space: Use white spaces in your resume efficiently to make it pleasing to the eye and easy to read.
3. Only Add Relevant Experience Details
One of the most common resume mistakes, committed by some highly experienced employees as well, is writing about every single job they've ever had, in the experience section. But experts suggest that you should only mention details of your past job that can help you land the job you are aiming for. Needless to say, only relevant experience details should make it to your resume.
Generally, any experience detail that is more than ten years old should not be added to the resume unless it is directly linked to the current job you are aiming for. Employees applying for many different industries and roles generally create multiple versions of their resume to match the requirement of each industry/role specifically.
4. Focus More on Accomplishments and Not Job Responsibilities
Once you have zeroed in on the relevant experience you'd like to add to your resume, list them in recent to oldest chronological order. Focus on a more accomplishment-oriented approach over responsibilities or job titles. This means that rather than highlighting the responsibilities, you should focus more on the outcomes you were able to deliver for your past employers.
Take a couple of lines to explain in detail how your work impacted the companies. For instance, rather than mentioning "Worked as Project Manager," add more value by writing "Managed a seven-person team that worked on client projects of $200,000, with excellent deadline accuracy." This will help hiring managers understand your contributions better.
5. Align your Resume with Your Social Media Profile
Around 92% of recruiters use social media to either screen candidates or do a background check before calling them for an interview as per a report. Recruiters are looking for red flags such as discrepancies in job title, job duration, experience, between your resume and social media profile.
And if you don't have a social media profile such as LinkedIn or Twitter, you may have more to lose than gain. 57% of the recruiters won't hire a candidate if they don't have an active social media profile such as LinkedIn, Twitter, or Facebook.
6. Stick to the Basic Format and Fonts
Different industries nowadays have their own standard resume formats. While it is not necessary to use the same format, they are generally considered a better option as hiring managers like to go through resumes in a similar format. There are several online portals where you can also find resume templates for particular industry/position.
But note that it is very important to stick to a professional format so that your resume does not look too flashy or amateurish. The same is true for fonts too. Avoid using anything too stylish or using multiple fonts on the same page.
Some fonts that are generally considered good are:
Garamond
Gill Sans
Calibri
Helvetica
Georgia
Avoid using fonts such as:
Comic Sans
Brush Script
Century Gothic
Papyrus
Impact
7. Write in Active Language and Avoid Using Unnecessary Words
You should always write a resume in active language. Avoid using a flowery language or using a lot of words that are not really necessary. Always make sure that every word you write on your resume helps add more value to it and not simply increases the word count.
You can use power words such as "completed," "achieved," "succeeded," "exceeding," etc. but only when required. As long as you don't have a professional experience of more than 10 years, your resume should not be more than a single page. If the resume is too long, try to shorten the sentences without impacting their meaning.
8. Proofread before Sending
As per a post on Monster Canada, a popular online job portal, one of the most commonly occurring mistakes in resumes are typos and grammatical errors. You should understand that every company has an image to maintain, and they would never consider any person who is lazy or just doesn't care. Typos and grammatical errors in a resume create a similar image for you.
Apart from proofreading, also try to read your resume out loud at least a couple of times to ensure that everything sounds right as well. You can also ask your friend or a professional from the same industry to cross-check the resume for you. And errors, if any, can be eliminated before you click on the send button.
Ready to Write the Best Resume?
The right talent is always in demand. As long as you have the qualification, skills, and experience, and your resume is able to create an immediate impact on the hiring managers, rest assured that your dream job is not far away.
Use the tips discussed in the post for writing your resume, and you are sure to do considerably better than hundreds of other candidates applying for the same job. And you never know, the interview call might be just around the corner.