About Dynamic Group
Dynamic Group is one of the best leaders in Resettlement and Global Mobility Services. The organization was established in 1977 and has over 45 years of in-depth knowledge and experience into the service areas of Immigration, Recruitment and Outsourcing for different verticals.
Dynamic Group is renowned for successfully placing over 350,000 applicants in over 24 countries through various visa categories and our main aim is to help aspiring professionals make their foreign immigration dream come true. Our team of highly skilled professionals are committed to offering the best immigration solutions to relocate anywhere globally.
WHY Dynamic Group?
At Dynamic Group, the diverse and experienced team of over 250+ professionals in more than 15 countries works together to provide you with complete assistance for your immigration needs.
Dynamic Group is carrying vast knowledge about immigration policies with an excellent record of visa approvals.
Having the finest group of expert Immigration professionals and panel CICC registered representatives.
Having in-house IELTS academy to provide personalized and well-structured IELTS courses.
Avail fully structured Pre and Post landing service assistance.
Get in touch
Make a quick query and avail expert counselling
Find your
Pathways for
Immigration
Unified solution for your all immigration needs.
Express
Entry
Provincial Nominee Program
Family
Sponsorship

Temporary Residence Visa
Our Services
Case Evaluation
Discuss your immigration needs and evaluate eligibility requirements with our immigration experts.
Documentation Assistance
Avail the most comprehensive service assistance from our legal case working department.
Application Submission
Prepare a lawful representation of your application with 100% accuracy.
IELTS Guidance
Avail personalized language training assistance at our in-house language training institute.
Pre Landing Assistance
To make the transition period much smoother we offer you a professional range of pre & post landing service assistance.
Post Landing Assistance
To make the transition period much smoother we offer you a professional range of pre & post landing service assistance.
Testimonial
Finally, I received my PR, and I am extremely delighted with the services provided by Dynamic Immigration Consultancy. They are quite helpful during the immigration procedure. In addition, I appreciate how they communicate with their clients and assist them in every way possible. Everyone was incredibly supportive during the process. Thank you very much!
Neeti Jain
The office's client communication technique is a truly remarkable model; they frequently supported me even after their working hours. Thank you!
Muskaan Arora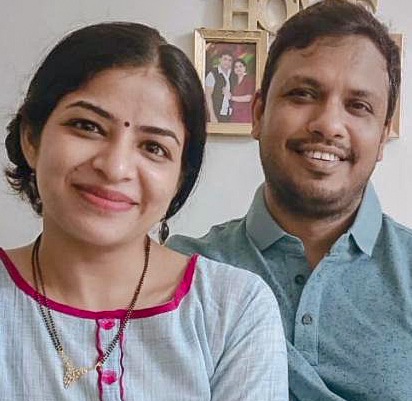 I'd like to convey my gratitude to the entire team for supporting me in obtaining a permanent residence visa in Canada. The staff is really courteous and always responds to my queries promptly. I already recommended their services to my friends & family.
Namita Singhal

I had a fantastic experience and feel fortunate to let them take over my immigration case. They are very knowledgeable and professional. Throughout the process, the team has been highly supportive and helpful. I was constantly pestering them, but they were always patient with me. For any immigration services, I strongly suggest Dynamic group.
Ashish Vashishtha
Get from our news & article
FAQ's
What are the benefits of a Canadian immigration visa?
+
What are the best ways to immigrate to Canada?
+
Who is eligible to get a Canadian Permanent Residence?
+
What is Canada's Economic Immigration Category?
+
Canada's economic immigration category is a popular and quick pathway for skilled professionals to get permanent residence in Canada. Under this category, individuals with managerial, technical and other occupational skills and trades can apply for a Canadian Permanent Residence. The immigration programs mentioned below are counted in the economic immigration categories.
Federal Skilled Worker Program
Federal Skilled Trades Program
Canadian Experience Class
Does Federal Skilled Worker Program allow an individual to apply for permanent residence in Canada?
+
In Canada, Express Entry System invites applicants to apply for permanent residence through a draw system. Since FSWP comes under Express Entry System, after getting the invitation to apply (ITA), the applicants can apply for permanent residence for Canada.
What is CRS in the context of Canadian immigration?
+
CRS or Comprehensive Ranking System is a unique and successful point based system to calculate the rank of the applicants in the express entry pool. In CRS, the applicants get points based on their age, qualification, work experience and language expertise. Based on the comprehensive ranking system score of the applicants IRCC issues Invitation to apply (ITA) to the express entry candidates to apply Canadian permanent residence.
How do applicants get points in CRS?
+
CRS has a total of 1200 points that are distributed among different skills and factors. The core human capital factors such as education, language proficiency, age, and experience have a total score of 500 and Skill transferability factors have 100 points. Rest 600 points are assigned to candidates from Provincial Nominee Program. Applicants can claim additional points from some factors such Canadian education, provincial nomination, proficiency in the French language, siblings in Canada as permanent resident or citizen to increase CRS score. Provincial nomination fetch 600 additional points and increases the CRS score of the applicants.
What is the minimum required CRS score for Express Entry System?
+
The applicant must meet one of the economic immigration programs and score 67 or more points to immigrate to Canada through Express Entry System.
Is it possible for the applicants to improve or change CRS?
+
CRS score depends on different skills and factors, so it's not fixed and can be changed. To improve the CRS score, the applicants can work on their skills such work experience, education and language proficiency.Provincial nominee program is the best way to improve CRS.
How does CRS count the education of an individual from another country?
+
In case of an individual has completed his education from any other country and now planning for Canadian immigration, then his education will be evaluated according to the ECA assessment. ECA is a must for a foreign degree, diploma or certificate holders when they apply under Federal Skilled Worker Class. This education assessment also applies to the immigration of spouses and other family members with a degree from a foreign university.
Is it a must for Canadian immigration applicants to travel to Canada to complete the immigration process?
+
Travelling to Canada to complete the immigration process is not mandatory in all cases. Visiting and exploring Canada helps the applicants apply for Canadian immigration under Entrepreneur Class. They can also participate in provinces' sponsored sessions to gather more information about the area and its business requirements.
Is having relatives in Canada help in Canadian immigration?
+
If a Canadian resident is your close family member, you can apply for Canadian immigration through the family sponsorship program.